In a true Sims fashion, the latest update brings more representation in CAS! And Light Switches in Build!
The January 31st update was not what many people were expecting, but included many CAS assets that allow many Simmers to create Sims that look more like themselves. Here's what the update included!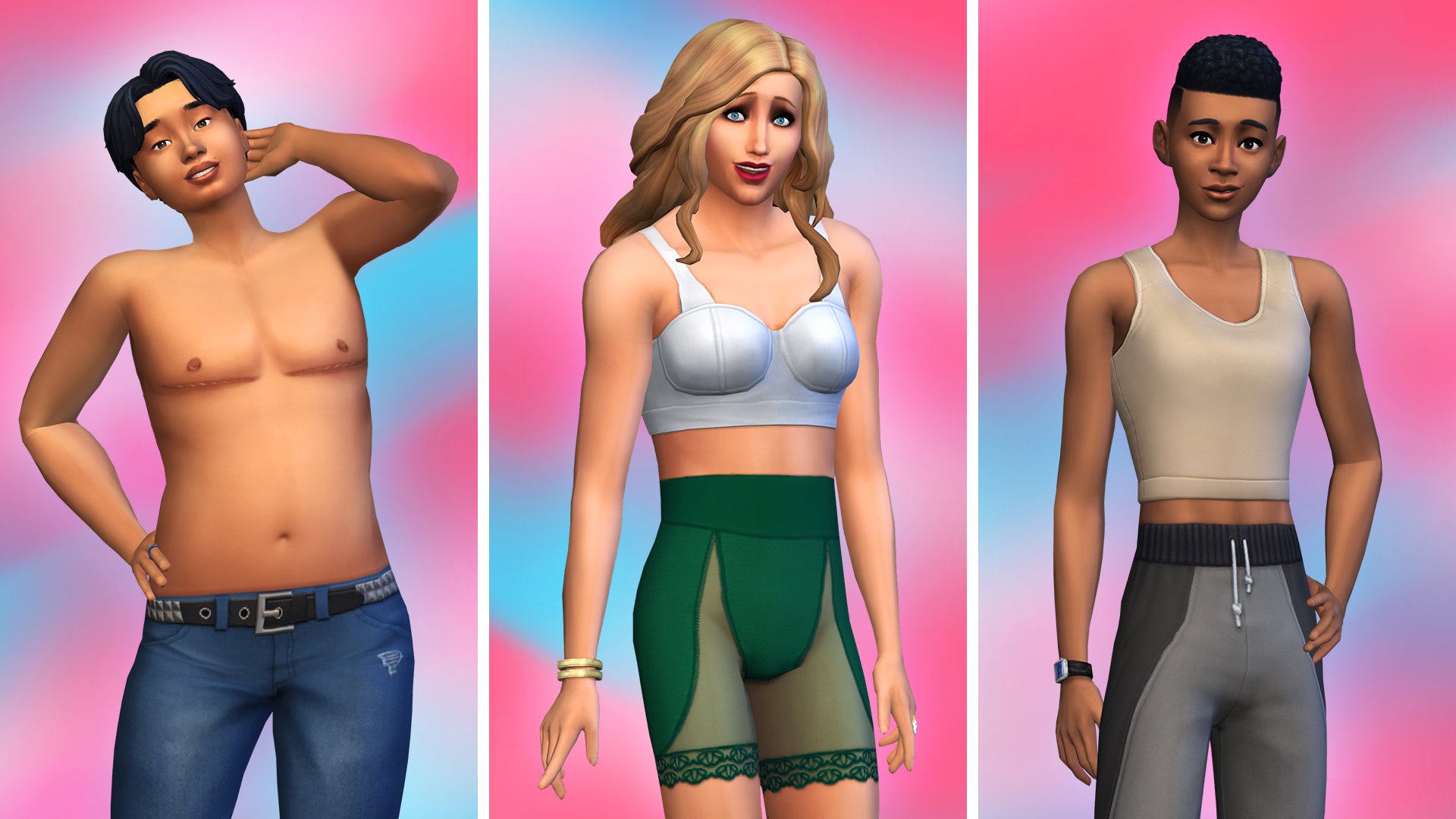 Medical Wearables
The Medical Wearables Category is now available in The Sims 4! You can find these in the Body and the Face Accessories categories within CAS (Create a Sim).
To access them, select the Sim's face and then, accessories. In there, you'll find a Medical Wearables category. These are available for both ears separately and one version for both ears. There are fifteen different color options.
You can find a second Medical Wearables category by selecting a Sim's body, then selecting the Body category. These glucose monitors can be worn by Sims child age and older. They are located on the right and left arm or the lower abdomen.
Top Surgery Scar
Many simmers are excited that this Sims 4 Updated added Top Surgery Scars!
To place a top surgery scar on your Sim, click on a Sim's body and then the Body category. If you want to apply them to different life stages, scars can be added to male teens and older, both masculine and feminine frame Sims.
Binders and Shapewear
Something that many people wanted added to The Sims 4 were Binders and Shapewear. The January 31st Sims 4 Update adds these two new assets which can be found in the tanks section under tops and are available to teens and older. It is important to note that the Binders function as shirts and cannot be worn under clothing. They also do not have a binding function, unfortunately. In the underwear section, a shapewear asset was added and it can be used by all sims.
Light Switches
No longer restricted to the Bathroom Clutter Kit, light switches are now part of The Sims 4 Base Game! Unfortunately, they are not functional.
Future Sims 4 Content?
These clothes were found by LuniverSims and the image was found in Sims 4 Studio. All the clothing is available to see and edit within Sims 4 Studio, but we were not able to find it in the game! Hopefully, in a future Sims 4 update or SDX we'll be able to access them.
You can find the full list of Sims 4 Update Patch Notes right here!
---
Which of these additions to the game is your favorite?